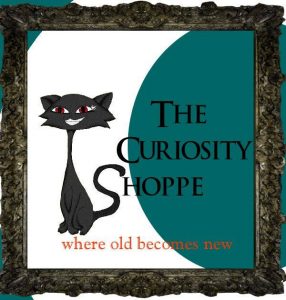 The Curiosity Shoppe
118 Cherry Street, Suite C
Black Mountain, NC 28711
(828) 669-7467
curiosityshoppemail@gmail.com
www.thecuriosityshoppeblackmountain.com
www.facebook.com/thecuriosityshoppeface
The Curiosity Shoppe is curiously tucked into the very heart of Cherry Street Square, in historic downtown Black Mountain. The Shoppe is the epitome of refined eclecticness, with its local art and vintage flair. Come by for a spell and find yourself enveloped in all that is one-of-a-kind. Experience sensory elevation & revel in a well deserved dose of whimsy while discovering the perfect thing you didn't know you were searching for. The Curiosity Shoppe specializes in Local hand made, recycled, up-cycled, re-purposed, re-designed, unique items. With special attention in one of a kind jewelry made from antique items and re- purposed items.