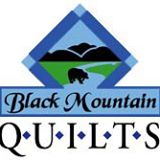 Black Mountain Quilts
120 West State Street
Black Mountain, NC 28711
(828) 669-0730
blackmountainquilts@charter.net
www.blackmountainquilts.net
www.facebook.com/blackmountainquilts
Looking for a local, hand made quilt or wall hanging? Black Mountain Quilts has a great selection of "one of a kind" wall hangings, baby quilts and Twin, Full and Queen size quilts made in North Carolina. This quilt store has an impressive inventory of quilts and quilted products in country quilt patterns, traditional quilt patterns, cabin quilt patterns and contemporary quilt patterns. They also stocks quilted handbags, baby quilts, seasonal quilts, kids quilts, Christmas quilts, woven coverlets and throws, tabletop quilts and other quilted kitchen accessories.