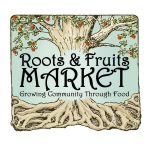 Roots & Fruits Market
151 S Ridgeway Ave
Black Mountain, North Carolina 28711
8286640060
rootsandfruitsmarket@gmail.com
rootsandfruitsmarket.com
www.facebook.com/RootsFruitsMarket/
Black Mountain's Local Goods Shop. Roots &; Fruits Market provides a wide variety of locally sourced, organically grown, &; ethically and environmentally responsible products. Roots &; Fruits mission is to build a local food community by working with local farmers and producers to supply our neighborhood market. Roots & Fruits also hosts a cafe serving farm fresh breakfast, lunch, juices, & smoothies.